Tooling Stands
These are just a couple of stands for morse-taper tooling (left) and R8 tooling (right). They're made out of some A4 sheets of 5 mm black perspex (aka acrylic). I cut the sheets in half and then drilled various holes in both pieces to hold a variety of tools. Simple as that really...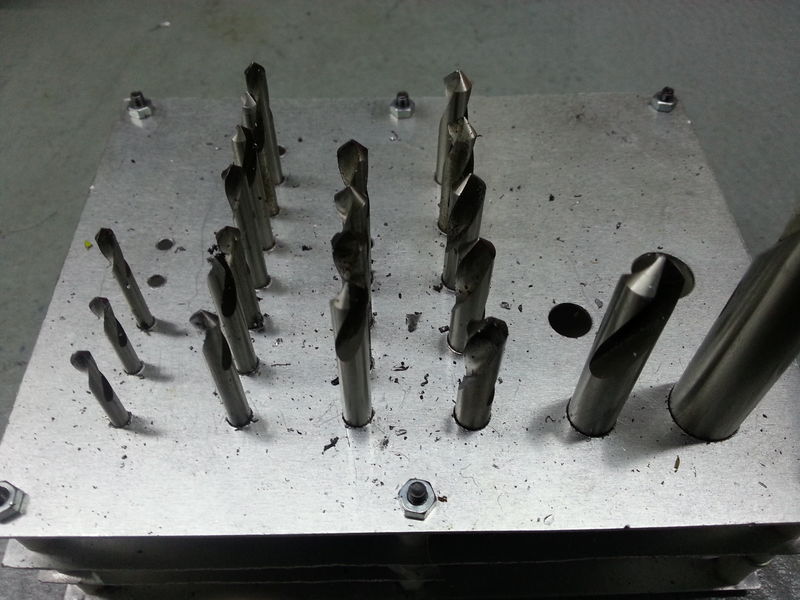 This is a little stand I made for spotting drills. I bought these drills as a job lot in an ebay auction. I find them much nicer to use and more robust in the drill or mill than the so-called combined centre and spotting drills that are often used for this application. My centre drills are used for centring and nothing else. The stand is made from four pieces of 1 mm aluminium and some simple spacers. The holes in the top three pieces were drilled through all at the same time to ensure they're nicely aligned.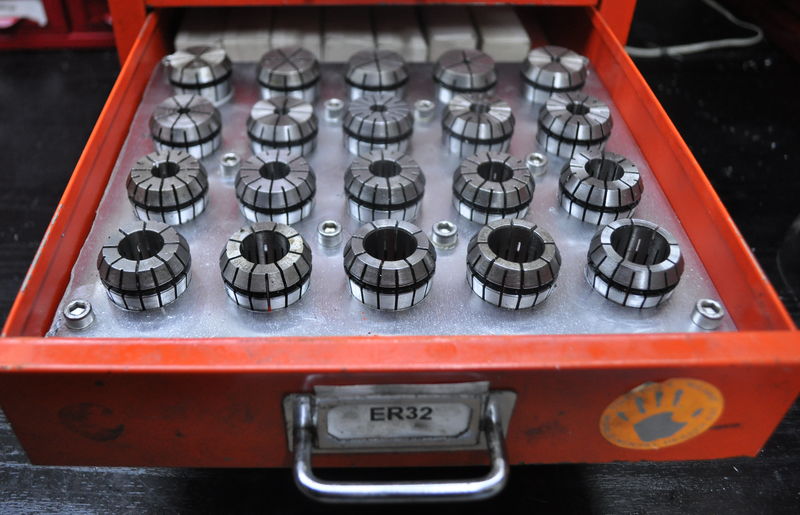 This is a stand I made out of 1 mm aluminium sheet for holding ER32 collets. It fits very neatly into a "Bisley" metal filing unit (designed for sheets of paper lying flat). These drawer units are very well made and strong (being made of steel). I have several 10 drawer units under my bench and a 5 drawer unit on top of it. They hold everything from drawings and manuals to steel bar stock and tools. They're expensive new, but can often be found on ebay for as little as £15–£20.
---
This website is free, but costs me money to run. If you'd like to support this site, please consider making a small donation or sending me a message to let me know what you liked or found useful.